MDA Report
17 members
No grievances
No Layoffs
We have hired 2 more buyers start date February 2023.
More than 700 new staff have joined through out MDA since January 1st 2021.
MDA has added a third building to accommodate an additional 400 employees.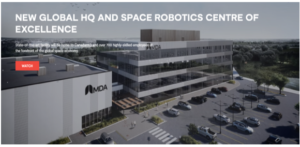 MDA ANNOUNCES SECOND COMMERCIAL SALE OF SPACE ROBOTICS TECHNOLOGY TO AXIOM SPACE
The new contract is for the delivery of 62 payload interface pairs for Axiom Space's Axiom Station. The interfaces will provide mechanical, electrical, and data connections for payloads that are externally mounted on Axiom Station to perform activities including scientific research, Earth observation, communications, and a host of other applications.
This is the second commercial contract signed between MDA and Axiom this year, and sets the stage for further opportunities in advance of the first planned Axiom Station launch in 2024.
In Solidarity,
Sebastian Selvagio
Local 673 MDA Chairperson